Excellent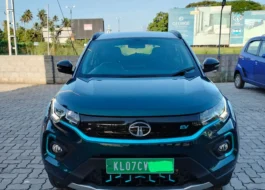 Excellent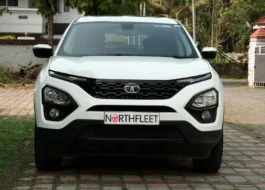 Why Choose a Used Tata Car in Kerala?
When buying a used Tata car in Kerala, NorthFleet is the perfect destination. We understand the significance of finding a reliable and affordable vehicle that suits your needs perfectly. At NorthFleet, we offer a wide range of high-quality, pre-owned Tata cars that combine durability, performance, and value for money. We aim to make your car buying experience a seamless and enjoyable one.Tata Cars have established a strong reputation for its reliability, robustness, and affordability. Opting for a pre-owned Tata car allows you to experience the brand's commitment to quality at a more budget-friendly price point. Tata cars are known for their durability, fuel efficiency, and innovative features, making them a popular choice for individuals and families alike in Kerala.
Best Selection of Popular Second Hand Tata Cars in Kerala
At NorthFleet, we take pride in offering a diverse selection of high-quality second hand Tata cars in Kerala. Our extensive collection caters to different preferences and budgets, ensuring that you find the perfect Tata car to meet your requirements. Whether you're in search of the compact and practical Tata Tiago, the spacious and versatile Tata Nexon, or the stylish and comfortableTata Harrier, we have a wide array of options for you to explore. Our inventory is regularly updated, ensuring access to the latest models and trims available.
Why Buy a Used Tata Car in Kerala from NorthFleet?
Choosing to buy a used Tata car from NorthFleet comes with a range of benefits that enhance your car-buying experience:
Verified Car History: At NorthFleet, we prioritize transparency and peace of mind. Every vehicle in our inventory undergoes a comprehensive inspection, and we provide a verified car history report for each car. Our detailed reports offer valuable insights into the car's past, including ownership records, service history, and accurate mileage. With this information, you can make an informed decision and purchase with confidence.
Quick and Seamless Paperwork: We understand that the paperwork involved in buying a car can be time-consuming and tedious. At NorthFleet, we strive to make the process quick and hassle-free for you. Our experienced team will assist you in completing the necessary paperwork efficiently, ensuring a seamless experience. We handle the complexities, allowing you to focus on enjoying your new Tata car.
Extensive Quality Checks: Your satisfaction and safety are our top priorities. Before a used Tata car is listed in our inventory, it undergoes a rigorous quality check conducted by our skilled technicians. We thoroughly inspect each vehicle, assessing its mechanical performance, structural integrity, and overall condition. Our commitment to quality ensures that you receive a reliable and well-maintained car.
Digital and Hassle-Free Service: We embrace the convenience of digital technology to provide you with a hassle-free car-buying experience. Our user-friendly website allows you to explore our inventory, schedule test drives, and even complete the purchase process digitally. We aim to make your car-buying journey effortless and convenient, ensuring that you can enjoy the experience from the comfort of your own home.
NorthFleet is your trusted partner for discovering the best-used Tata cars in Kerala. With our extensive selection of used Tata cars, verified car history, quick paperwork, extensive quality checks, and digital convenience, we ensure that your car buying experience exceeds expectations. Visit our showroom or explore our online inventory today to begin your journey to owning a dependable Tata car.
SUV
|
Sedan
|
Hatchback
|
Ford
|
Honda
|
Hyundai
|
Kia
|
Maruti Suzuki
|
Renault
|
Skoda
|
Tata
|
Toyota
|
Used Cars in Kerala
|
Used Cars in Kochi
| 
2017 Models
|
2018 Models
|
2019 Models
|
2020 Models
|
2021 Models
|
2022 Models
|
2023 Models